Proof of Course Completion
June 24, 2014
Want to share your accomplishment with friends, colleagues, your manager, or even prospective new employers? It's really easy. When you complete one of our online courses, it automatically shows up on your alumni page with the date of completion. For example, if you've completed all three online courses, your alumni page would look something like this: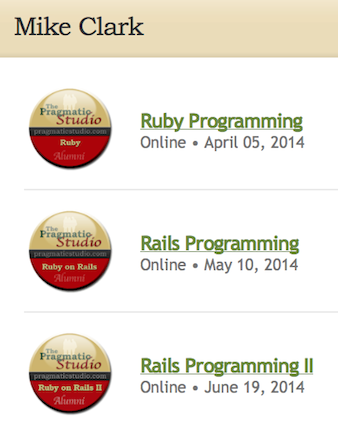 To view your alumni page, log in to your account page and click the "View Your Course Completions" link in the sidebar. You'll be taken to a page with a unique URL. Anyone you share this URL with can then admire your accomplishments! Note that if you don't have a username set in your account (it's blank by default), the URL includes your name and a few random numbers so it's not easily guessable. To personalize your alumni page URL, simply set a username in your account.
So go ahead, share your alumni page to let the world know that you're on top of your game!