New Mastering Ruy Blocks & Iterators Course
December 08, 2014
As a companion to our popular online Ruby course, today we're excited to announce the release of our new Mastering Ruy Blocks & Iterators course!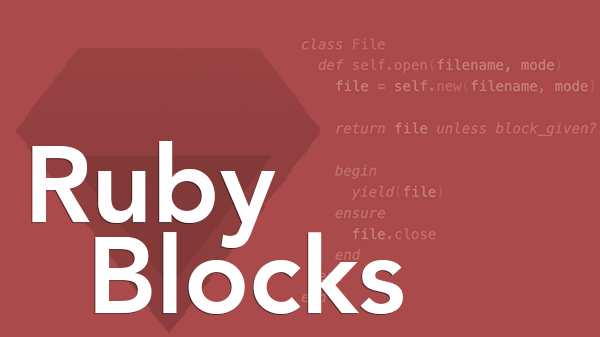 This course is jam-packed with practical design techniques and common patterns that will change the way you write Ruby code, making it more expressive, compact, and flexible. You'll come away from this course not just understanding how blocks work, but more importantly, when and where to use them in your own code.
Thanks for your continued support, and we hope you enjoy this new course!